The beginning of a successful journey that started in 2009 with a simple corn and a courageous decision.
Prior to this, the owner, Akshay, had been working in the banking industry for over 8 years, where he excelled in sales despite not being particularly interested in academic books. Akshay's confidence and spirituality gave him the courage to take the path that has been less travelled. By taking over a struggling startup called Country Corn and putting in the effort to learn and grow, Akshay kick-started his journey in the fast-food industry
Country Corn Journey: The Story of a Healthy Snack (2009-2015)
Country Corn Australia Pty Ltd T/As Country Corn has come a long way since its journey in 2009. It all started with his passion for providing sweet corn in a unique and nutritious way. The company's journey began by discovering that steaming sweet corn kernels in a cup with different seasoning and natural flavourings could make for a healthy and tasty snack. The only problem was that de-kernelling by machine was making the kernels less nutritious and sweet. Thus, de-kernelling by hand was started, which resulted in more juicy, naturally sweet, and nutritious kernels.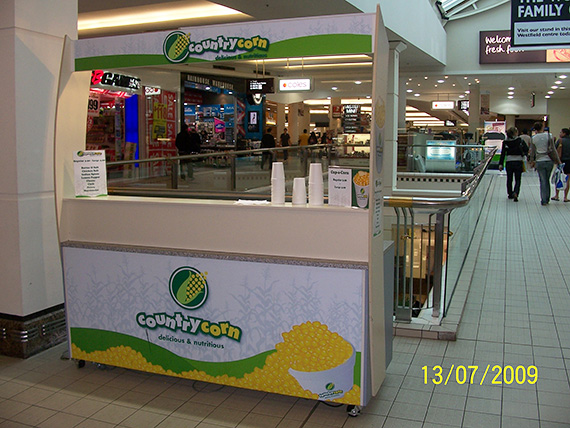 Frozberries Journey: Passion for Healthy Eating (2016-2022).
In 2016, with a commitment to ethical and sustainable practices, He formed Country Corn Australia Pty Ltd, as a promoter and awareness spreader of balanced and healthy eating, the company took over a good size, respected, networked, and established business of Harvestime and its associated brands (Frozberries) in 2018.
Frozberries initially operated as a small-scale direct factory outlet selling organic and conventionally grown frozen fruits and vegetables to residential customers with a passion for healthy eating and sustainability. However, the company's popularity among health-conscious consumers increased as it provided high-quality organic and conventionally grown frozen produce to both residential and commercial customers.
Frozberries' dedication to ethical and sustainable sourcing practices soon caught the attention of other businesses, and the company continued to grow and evolve. Despite facing challenges such as shipping costs due to sourcing products from all over the world, the company remained committed to its core values of sustainability and ethical sourcing and worked hard to find innovative solutions.
Country Corn Australia Pty Ltd also has an overseas presence in countries like the Philippines, Singapore, and Malaysia. Although the company exports its products, the shipping cost has been a challenge. The sourcing is done in massive quantities from all over the world, and Aussie-grown products are bought from farmers for the Berryfields brand.
Thanks to the support of customers, suppliers, team members, friends, and families associated with the business, Country Corn Australia Pty Ltd survived through the Covid pandemic. The founder also emphasis friendly and transparent approach to other businesses and competitors, promoting true sportsmanship.
Frozberries Goes Online with Dairy and Groceries: Get Ready to Indulge in the Finest Organic, Conventional, and Biodynamic Produce Delivered Straight to Your Doorstep in 2023!
Today, Country Corn Australia Pty Ltd continues to promote balance diet, healthy eating, and sustainability by providing high-quality organic, conventional, and biodynamically grown frozen (Berries, Fruits, and Veggies), Chilled (Dairy & Grocery produce) and ambient (Groceries) to both residential and commercial customers. With a strong focus on ethical practices, the company is well-positioned to continue its growth and evolution in the years to come.
Thank you and looking forward to serving you.